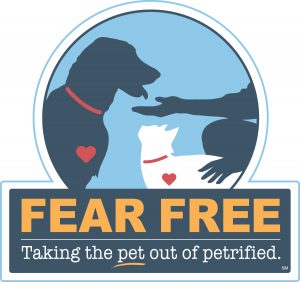 If you're looking for notes from Dr. Marty Becker's Fear FreeSM presentations, the pharmacy list, the most recent Advisory Panel members, and Animal Arts' white paper on Fear Free hospital design, you can view and download them here.
The recent Maddie's Fund Fear Free Animal Shelter webinar, with notes, is here.
View Mikkel Becker's Fear Free Nail Trim for Dogs video here.
For information about Fear Free certification, please visit www.fearfreepets.com.
Questions? Please email wags@fearfreepets.com!
Save
Save
Save
Save