In the search to make veterinary visits Fear-Free for pets, one of my favorite tools is a package of deli-sliced lunch meat.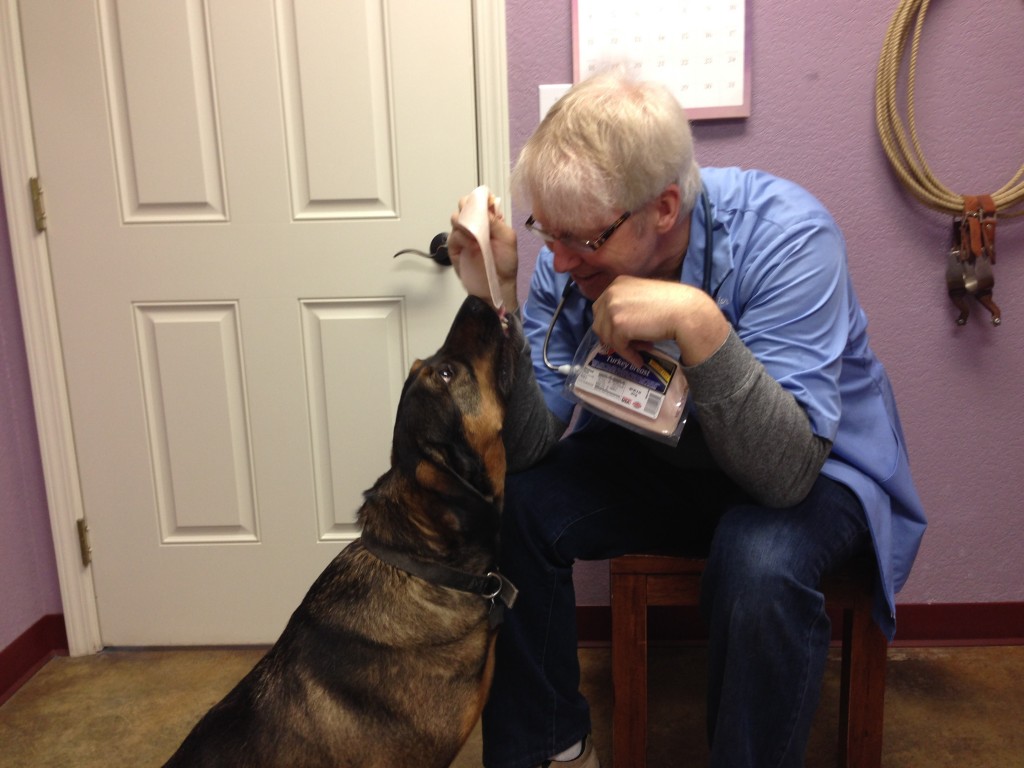 "Meat" Stella, a 5-year-old shelter rescue brought in to see me at North Idaho Animal Hospital by her owner, Ray. Ray is a senior with Parkinson's.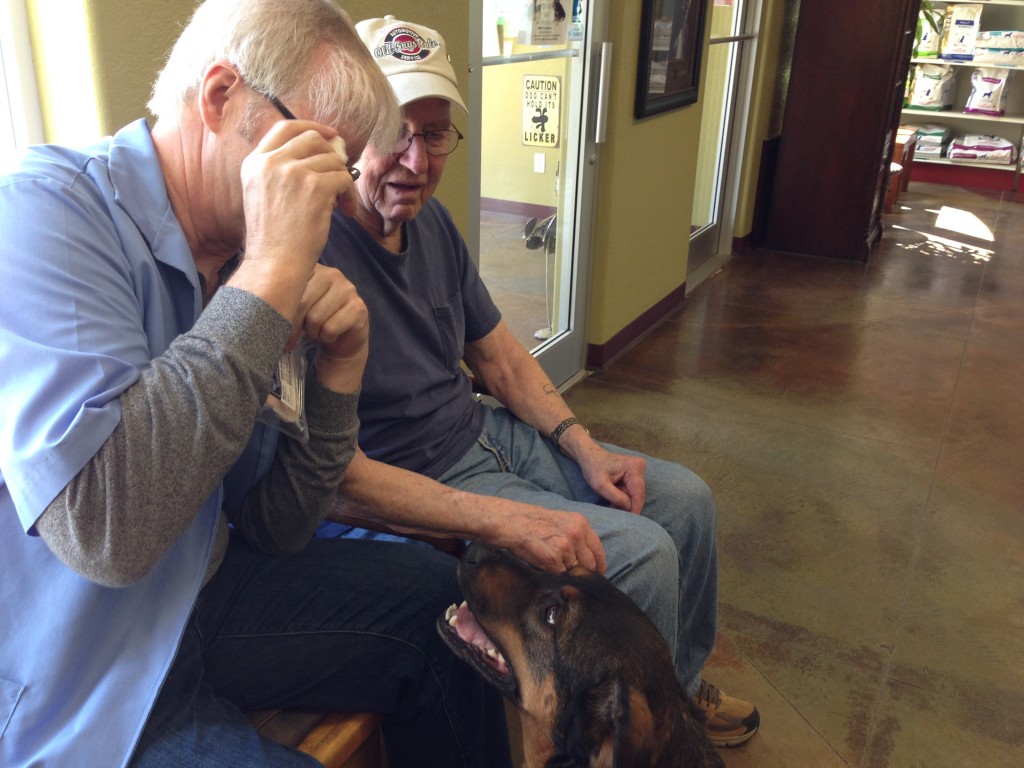 After we made friends over a treat, I got on with the exam.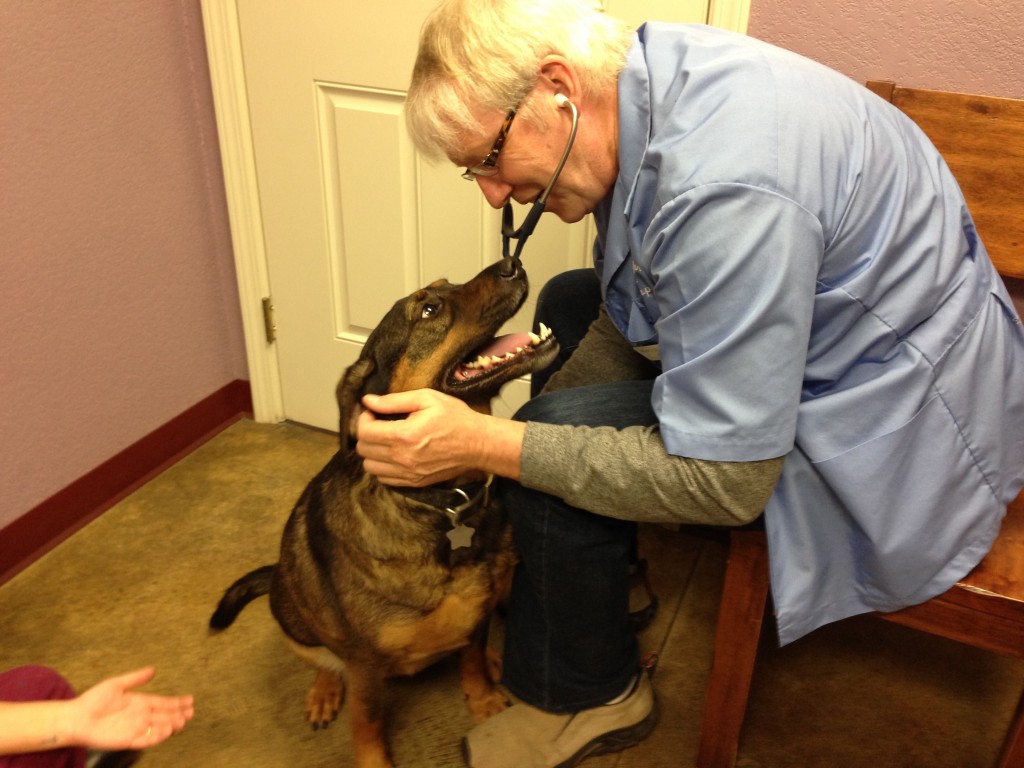 She even let me check the rear differential.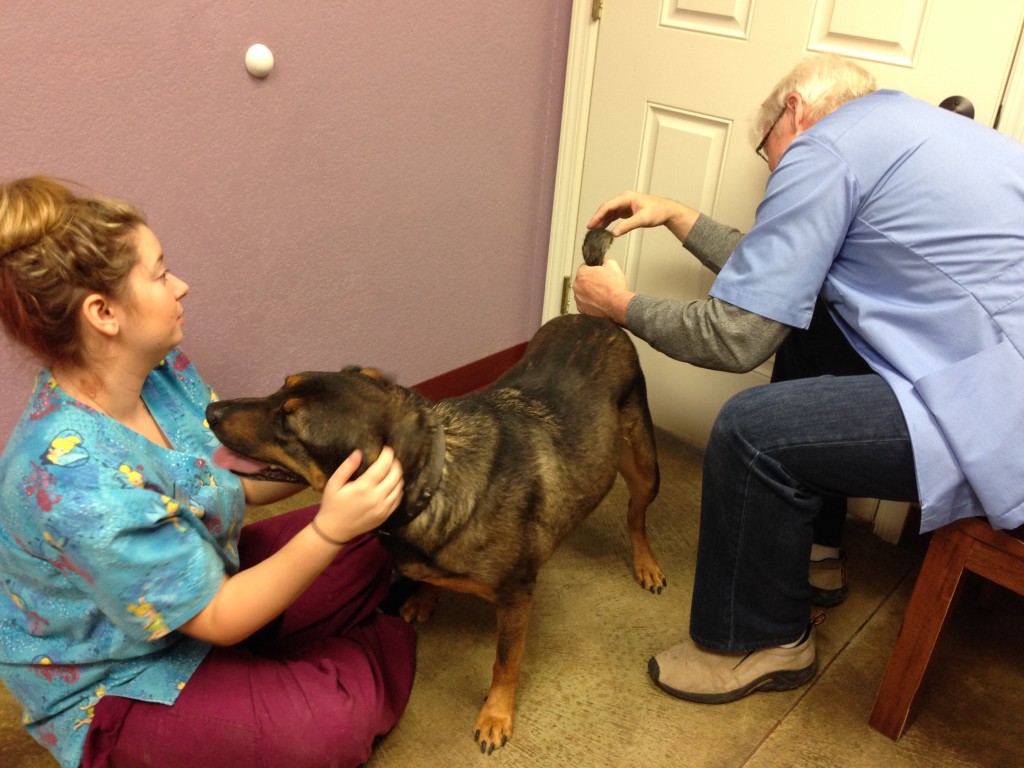 From walking in the door to being hand-delivered to Ray's rig, Stella had not only a Fear-Free visit, but one that will leave her with happy memories of the vet for years to come!