Is your dog scared when put on the exam table at the veterinarian?
Since I believe fear has no place in a vet clinic, I've been working to make visits Fear-Free for pets. Some of the tricks I've learned to turn up the happy and turn down the sad are easy and free, and some require a small investment from your veterinarian. For dealing with exam table blues, I've got a little bit of both!
First, meet Beau and Lela, who I saw at North Idaho Animal Hospital.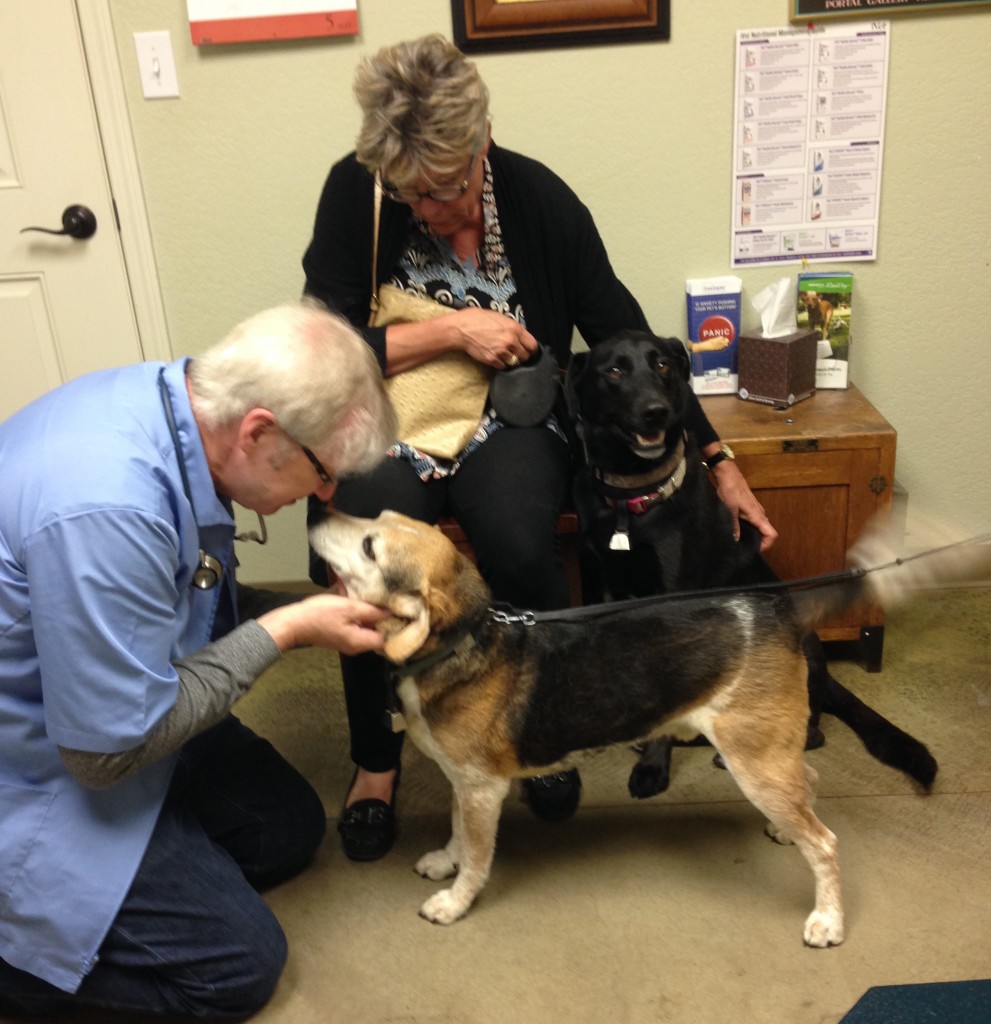 Beau is a 9-year-old Beagle and Lela is a 5-year-old Lab, both amazingly at close to an ideal body weight — not something I often see in those breeds, and believe me, I let their people, Bobbie and Steven, know what a great job they're doing!
I also made sure both dogs were comfortable before I examined them. For large dogs and those who are afraid of the table, getting right down on the floor with them is an easy and free way to make sure a complete exam is done without stress or fear.
If the pet really needs to be seen on a table, the veterinary team and owner can work together to teach the dog that good things happen — usually in the form of treats — when they're on the table.
The practice can also invest in a hydraulic table that starts out low and then is lifted up, which can be used, along with plenty of treats, to desensitize the pet to the fearful situation. Here's Beau demonstrating both: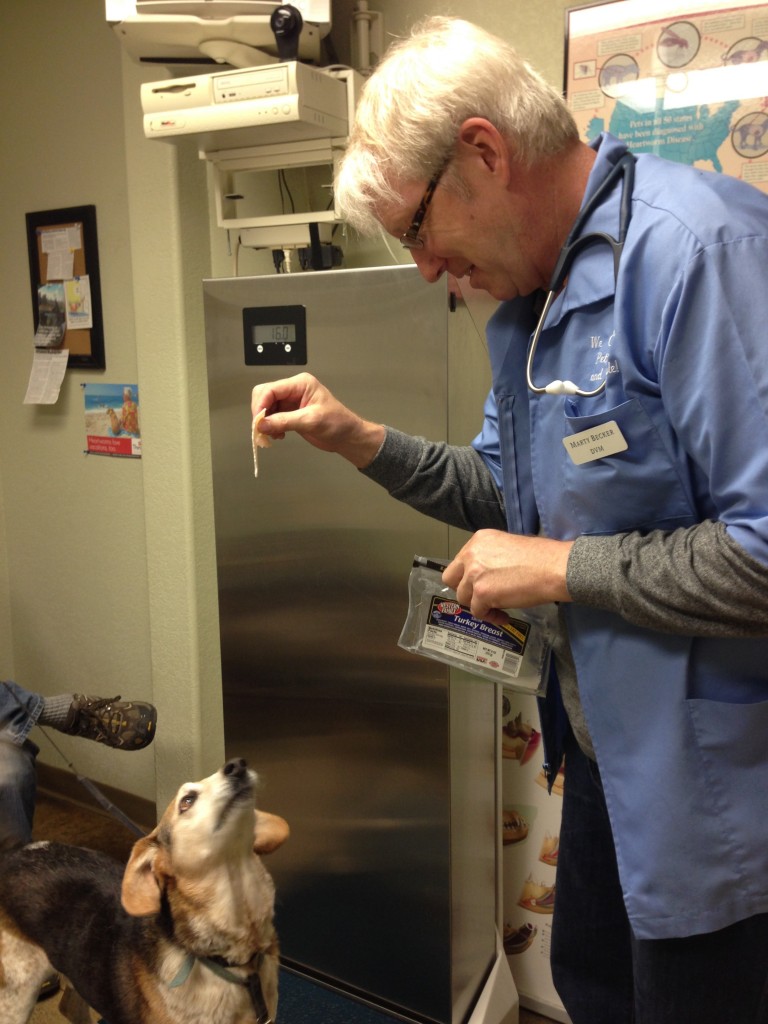 What have you and your veterinarian tried to reduce your pet's fear of the exam table?