I want veterinary visits to be Fear-Free for all animals, but it's the cats who really break my heart.
I shared this image on my Facebook page a couple of weeks ago: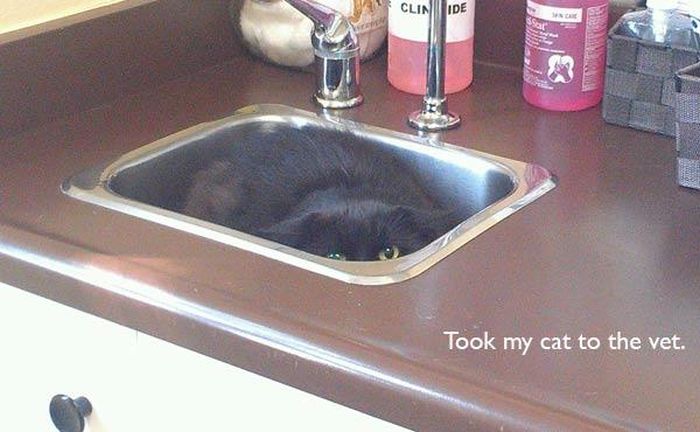 One of the people who saw it, Judi Krawczyk Cole, left this comment:
My girl cat Maggie – who is, really, no more fearful of the vet than she is of everyone else – once tried to climb into a Kleenex box in the exam room. The small, cube-shaped kind. I'll be darned if she didn't get herself in it all the way up to her shoulders. We had a heck of a time getting her out.
I've seen and heard stories like this all my career, but for some reason, I couldn't get the image of this little cat trying to hide in the only place she could find, a tissue box far too small for her, out of my mind. So I wrote Judi, and asked her permission to share Maggie's photo and story with you.
Here's Maggie: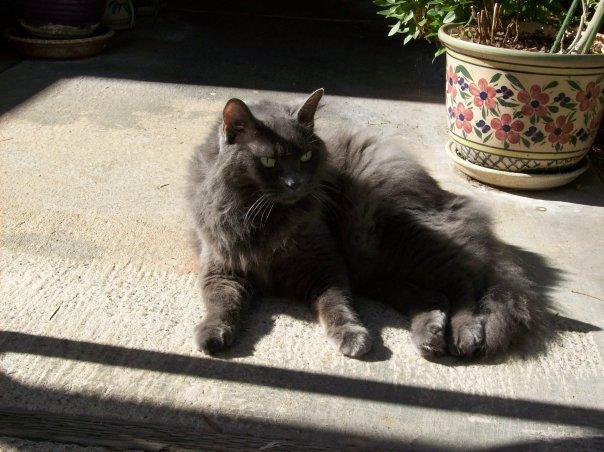 And here's Maggie's story:
I've had her since she was six weeks old – a funny-looking little munchkin with a pointy face and a little pointy tail. You see the beauty she became. She turned 17 in February, and got a clean bill of health at her most recent vet visit last month, for which I'm thankful. Most of the time she's right here with me, hanging out on a blanket in front of my monitor.

Her motto has always been, hiss first, ask questions later. I think she spent her first six months walking sideways and hissing. Never did anything to back it up, of course. One day when she and my angel cat Spike were fairly young, some little kids were outside blowing bubbles. Spike thought that was so amazing, and sat patiently waiting for more bubbles to blow by. Not Maggie – every time bubbles went by, she hissed and hissed at them!
Maggie was lucky to find a caring mom like Judi to make sure she got the care she needed her whole life, despite the challenges — with the help of Fear FreeSM, I think the day will come when we can take the challenges away, and keep just the care!