These are the products I featured in my Facebook Live presentation featuring a roundup of dog food puzzles and games designed to give both their mind and body a workout! You can view the video here or at the end of this post.
The remarks below include information from the manufacturers as well as my own comments.
Note: I purchased all these products myself. Nothing was sponsored in any way. I haven't linked to anything and receive no compensation of any kind if you decide to purchase one of these puzzles.

Trixie Flower Tower Dog Activity Center & Strategy Game, Level 3 ($31.99)
Play tower comes with six cones
Various ways to change difficulty using cones, slots and sliders
The dog earns food rewards by opening the slots
The rubber feet discourage sliding
We also like the Trixie Pet Products Poker Box 2, Level 2
Trixie Gambling Tower Activity Center & Strategy Game, Level 2 ($15.59)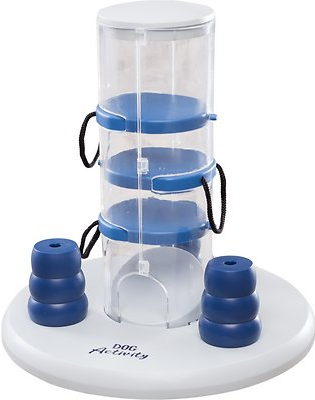 Dog earns rewards by gently pulling on loops to open drawers in the correct order
Can vary the number of drawers to increase difficulty
Also has three cones to hide treats in the base.
Design prevents cones from simply being knocked over because they must be pulled straight up to lift out
Green Interactive Feeder ($34.99)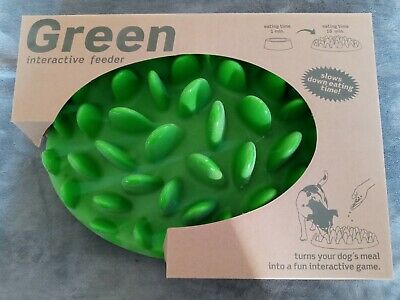 Like a giant golf divot, this product slows down feeding to reduce the risk of bloat and increase enrichment
Stimulates dog's natural tendency to scavenge for food
Buster Dog Maze ($17.99 mini and $26.99 large)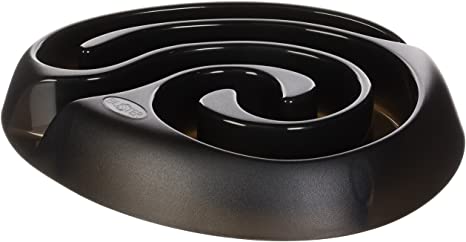 Available in five pleasing colors, this maze utilizes the fact dogs can both see and smell the food to get it out
Make your dog a Houndini as they use "slight of paw" to eat
Kibble Nibble in Busy Buddy line of toys by PetSafe ($10.95 small and $15.95 large)
Slows down eating by making mealtime playtime
Holds up to two cups of food. You can trim the treat meters (flexible tabs) to decrease difficulty or accommodate larger sizes of kibble
Stands up to heavy chewers and top-rack dishwasher safe
To make the challenge even more enjoyable for the dog, you can use multiple Kibble Nibbles, split the food evenly between them, and hide them in the house, or in the yard
Paw5 Wooly Snuffle Mat ($33.00)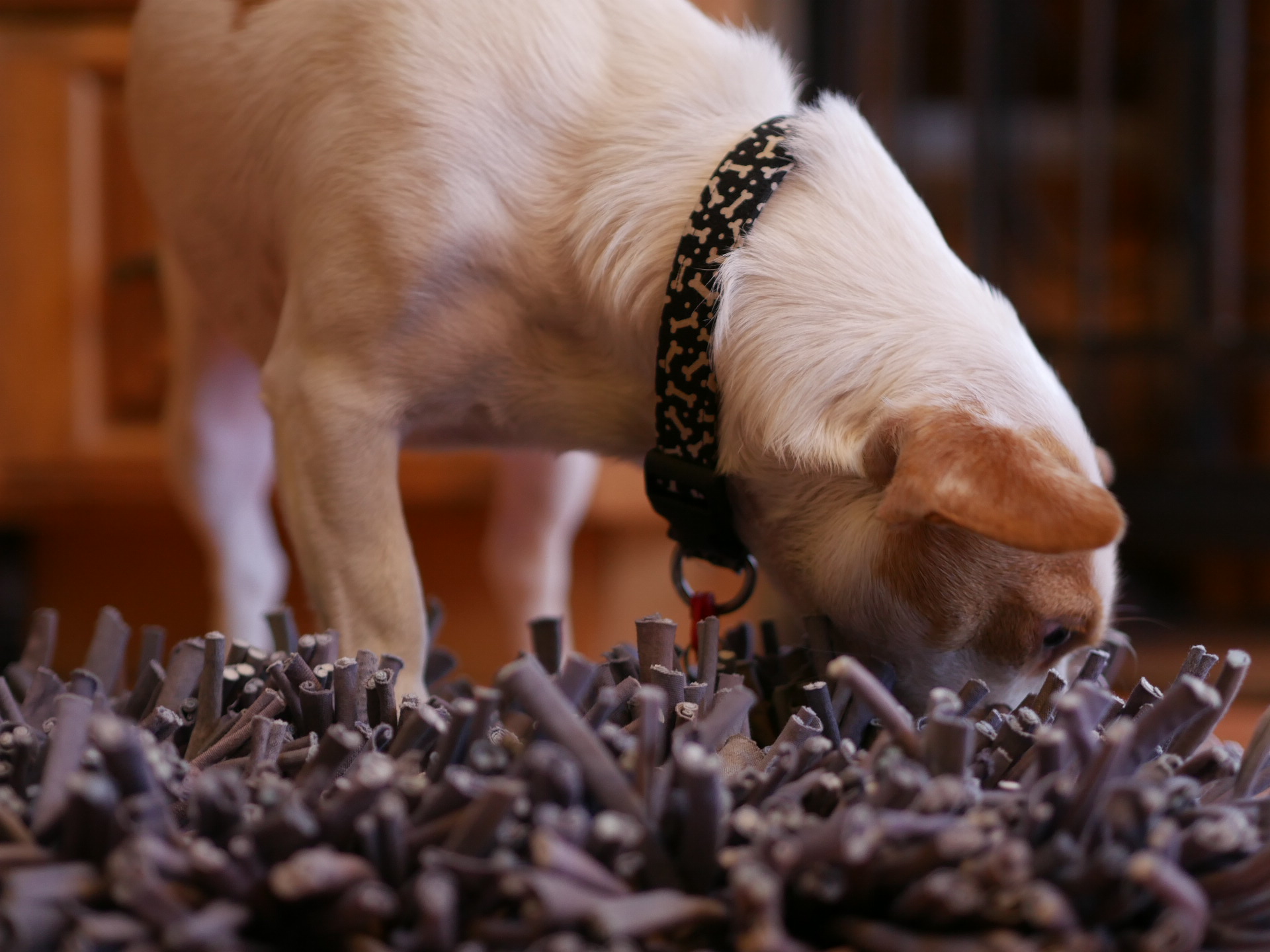 Encourages natural foraging with dogs using their powerful sense of smell to find food
Easy to clean, fully machine washable
Mighty Paw Dog Lick Pad ($14.99)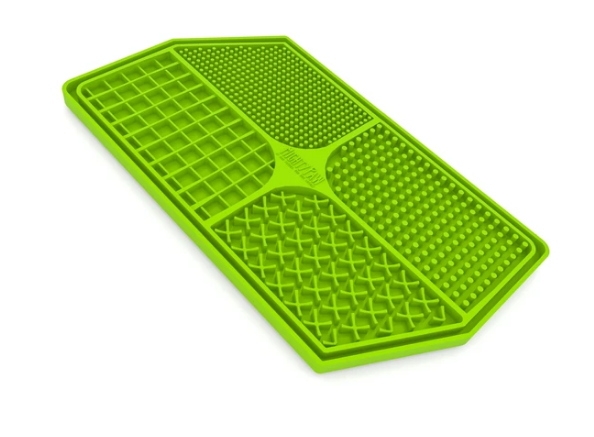 Strong suction cups to attach to the floor, wall, or side of the bathtub
Can use with canned food, peanut butter, EasyCheese, whipped cream, or yogurt
What I like about this product is that you can use very little product to keep them occupied for a long time
Hot Bob-A-Lot treat dispenser by Starmark ($15.57 small and $26.84 large; two pack of large $39.68)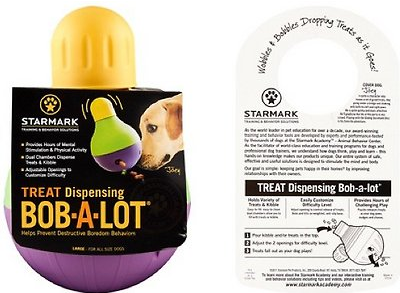 Small holds one cup of food; large holds three cups of kibble
Adjustable openings at the top and bottom accommodate most kinds of food and allow you to modify difficulty
Weighted bottom makes the toy wobble erratically (like a Weeble Wobble), enticing your dog to engage in play
Like the Kibble Nibble, split food between multiple Bob-A-Lots to make dog hunt for their meal…just like in the wild
Kong
This article wouldn't be complete without mentioning the king of dog toys — yeah, King Kong!
These products in many different sizes, colors, and chewing strengths, and remain one of the most recommended and popular dog toys years after it was created more than four decades ago.
Now sold in over 80 countries, the classic Kong is a mentally stimulating toy that serves multiple purposes. Unpredictable action is great for play, and chewing on a Kong can help with oral health. The Original Kong can be stuffed with food and/or treats for a long-lasting meal. Here are some Kong toys specifically intended to be used as food puzzles and games:
Kong Genius Leo Interactive Dog Feeding Toys ($12.99 and up)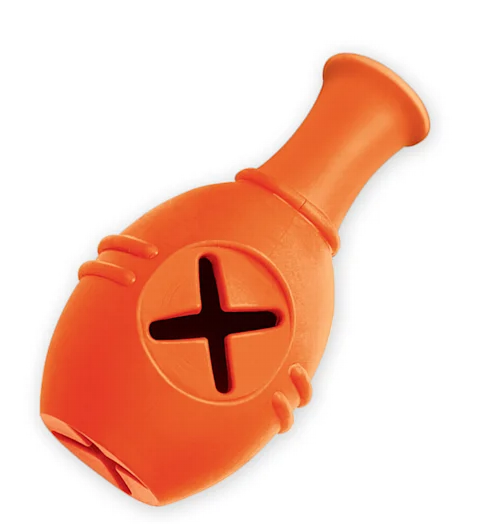 Named in honor of Leonardo Da Vinci, this product interlocks with other Genius toys for an added challenge
Great for reducing separation anxiety
Available in three sizes: small, medium, and large
Kong Flipz Treat Dispenser ($17.49 small and $23.99 large)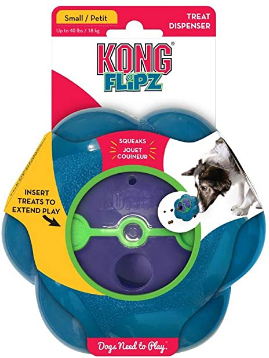 Kong Flipz pops up and over when dogs tap it, dispensing threats as it flips and wobbles, sparking natural foraging instincts for a mentally stimulating meal
The unpredictable action and squeaker keeps the dogs interest as it stimulates all senses (smell, taste, hearing, touch)
Kong Tikr ($21.99 )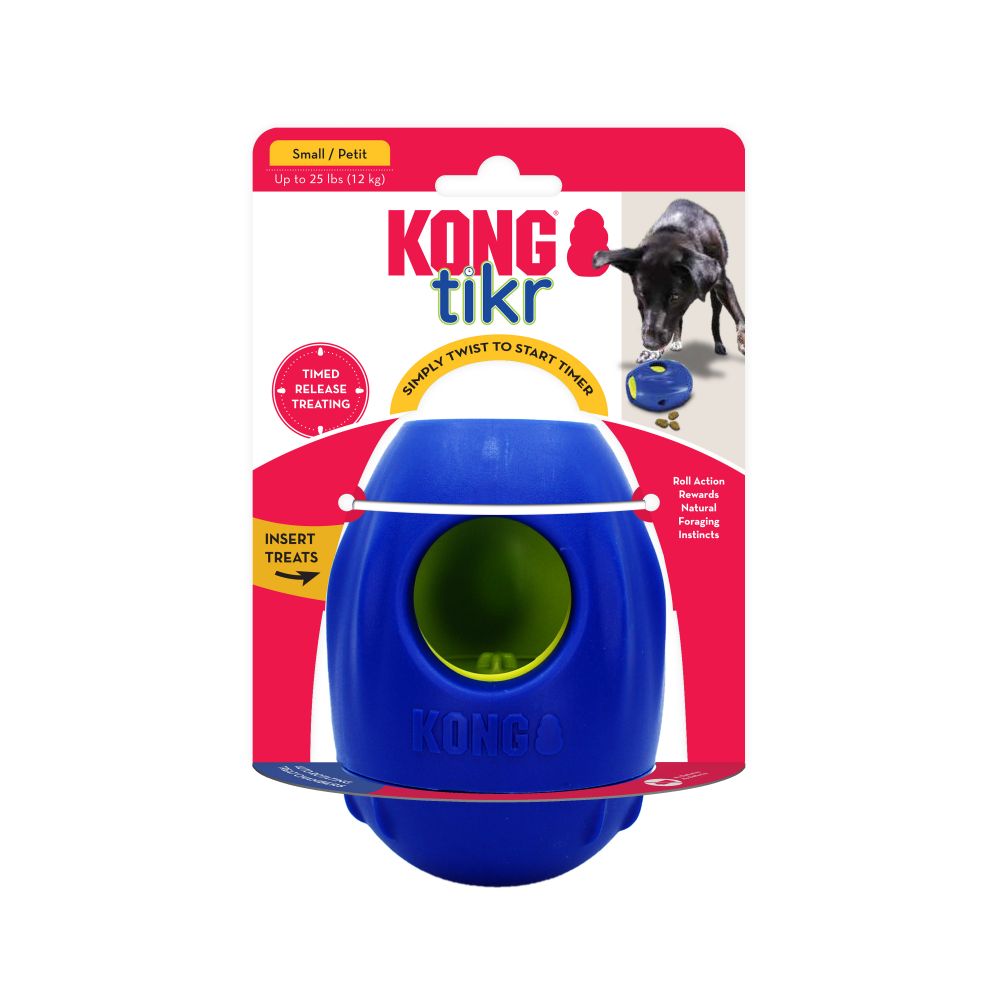 Autorotating, timed release feeding
Simply twist to start the timer; no batteries are needed
The auto-rotating holes control the pace of dispensing and can be set for up to 45 minutes
Rolling action rewards natural foraging instincts
Kong Gyro ($11.99)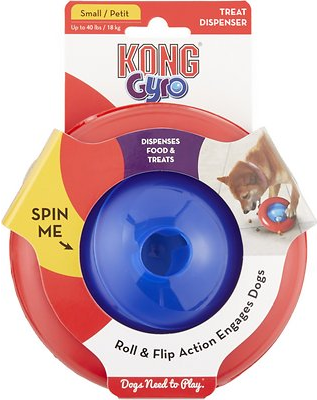 Dispenses food & treats
Roll & flip action
Dogs love the rotating ball inside the ring
Not good for dogs who are heavy chewers
Kong Wobbler ($27.99 small and $31.99 large)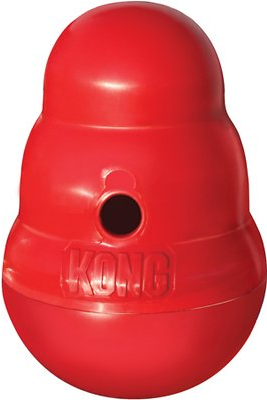 This action-packed food puzzle feeds the body and the mind
The Kong shaped toy sits upright until nudged by the dog's paw or nose, dispensing treats as it wobbles, spins and rolls
The unpredictable movements keep even the most season users, engaged and challenged