Like so many Americans, Melissa Maher enlisted in the armed forces in 2001, following the 9/11 attacks. And like so many of our military, she came out of the conflict in Iraq suffering from depression and PTSD.
The mother of six, Melissa's condition was so severe she couldn't leave her home — until this year.
That's when she was teamed up with Chauncey, a trained service dog who was rescued from a shelter by K9s for Warriors.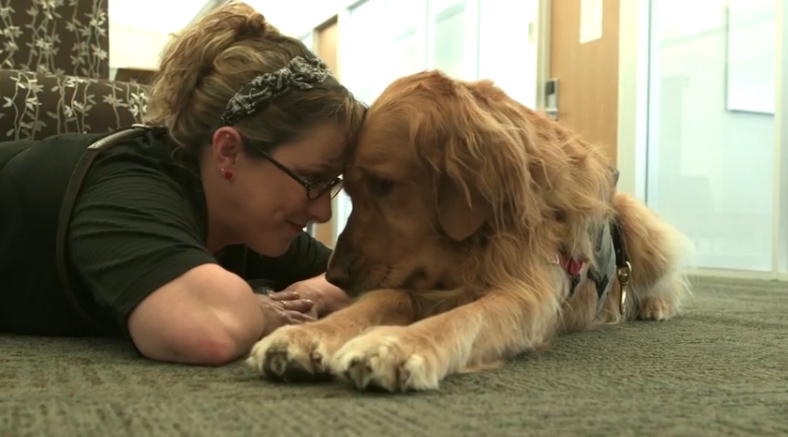 With Chauncey at her side, Melissa was able to see fireworks this year, and will be pursuing her bachelor of arts degree in the fall.
You can see a video about their story here, and read more about them here.