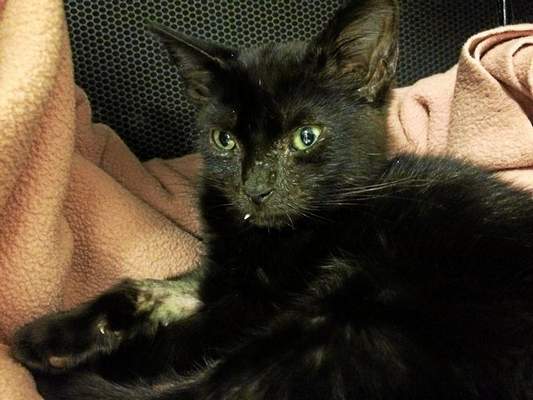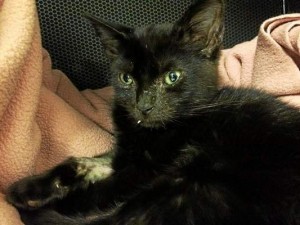 I'm always proud to be a veterinarian, but sometimes I'm not too proud of being human.
That's how I felt when I read this sickening story of how Dr. Jennifer Magilton of HOPE Veterinary Specialists in Malvern, Penn., had to treated a tiny kitten who had been abused and injected with heroin:
Police said the officer found a small black kitten lying on the ground outside of the car with a rope bound tightly around its neck. The kitten was bleeding from its face and had several teeth knocked out. It had also been injected with heroin, according to police.

Police said a vulgar message describing the abuse of the cat was found spray-painted on the ground near the car. It appeared the kitten was dragged behind the vehicle or slammed into the ground, according to investigators.

[…]

"The abuse of this kitten was a singularly depraved act. Heroin addicts abuse themselves, animals, and children without remorse or regret. What punishment is severe enough for this type of evil?" said District Attorney Tom Hogan.
The Lord must have been watching out for this tiny life, because, while it at first seemed the kitten could not be saved, Dr. Magilton thought of injecting him with the human drug Narcan, which reverses the effect of opioids. He began to improve immediately.
The monster who allegedly did this has been arrested, and others are being investigated. As soon as the kitten is well enough, he'll be adopted into a loving home. Until then, he and his veterinarians are in my prayers!