A military working dog lies on the grave of a fallen Marine. What was the story behind the photo?
When I saw this image on Pinterest today, it affected me so deeply I researched the story behind it.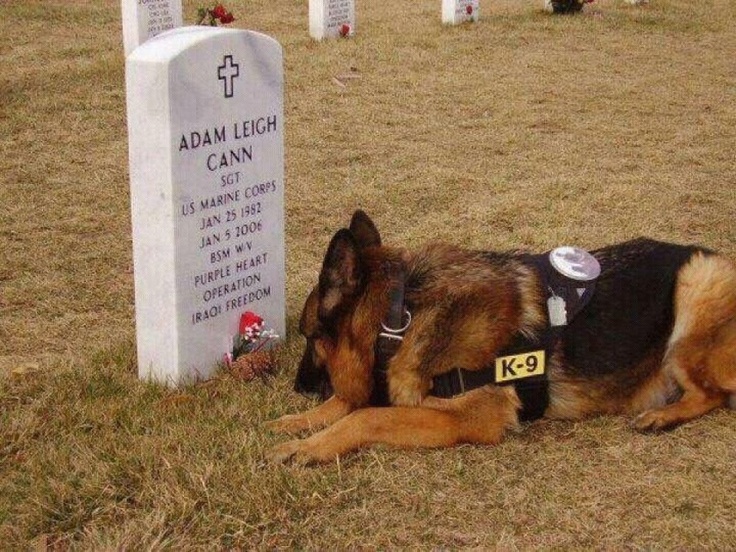 In 2006, U.S. Marine Corps Sergeant Adam Leigh Cann, age 23, died in a suicide bombing attack in Afghanistan. He used his body as a shield to protect two fellow Marines and his military working dog, Bruno; all survived except Sgt. Cann.
Sgt. Cann received the Bronze Star for Valor; he was the first military K-9 handler to die in combat since the Vietnam War.
Bruno remained on active duty after recovering from the attack, and passed in 2011. I like to think Sgt. Cann was waiting for him.
You can read more about this brave young man, and his work with military K-9s, here.