Veterinarian Dr. Jennifer Dunlap of Dunlap Equine Services  in western Tennessee is helping the American Humane Association assist in the rescue and rehabilitation of six horses currently in critical condition after being starved to the brink of death.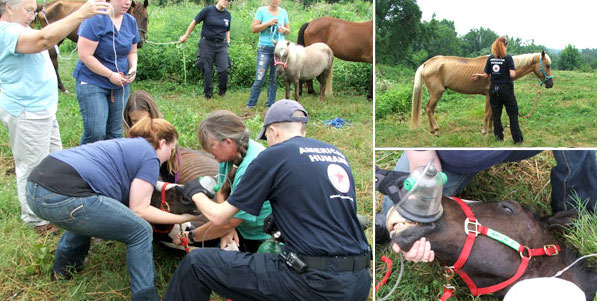 If you are a horse lover, or just want to help, they are mounting up massive veterinary expenses. You can read more about the heartbreaking story and the efforts these great champions of animals are making to save them here.
Thank you, my friends, for spreading the word!