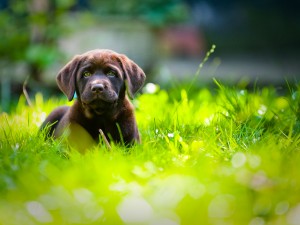 It's never good when a pet downs mouse or rat poison, but rodenticides containing anticoagulants are treatable with blood transfusions and vitamin K if the poisoning is caught in time.
However, the Environmental Protection Agency is canceling eight such products, in part because they endanger wildlife such as hawks, owls, bobcats and cougars. A common alternative contains a neurotoxin called bromethalin that can be more harmful to pets — dogs in particular, who tend to eat anything they come across.
"Often, by the time clinical signs appear, it's very difficult to treat," says veterinary toxicologist John Tegzes, a professor at Western University of Health Sciences in Pomona, California. "There's no antidote. The only good news about it is that dogs need to eat a bit more of it than they would the anticoagulant rodenticides."
A typical medium- to large-sized dog would have to eat approximately three bait packs to reach a toxic dose of bromethalin, Dr. Tegzes says, while just a portion of a box of anticoagulant rodenticide can poison a dog. The trouble is, people may place four or five bait packs in their garage or yard.