Are you getting sick of hearing me talk about my Gracie yet?
Today, the great folks at Second Chance Animal Adoption in Bonners Ferry sent me some more information on Gracie's life before we adopted her on Christmas Day. And while I worry and care about all pets in sub-standard shelters and pounds, knowing that my own dog suffered in a particularly terrible one is hard to think about.
But I think it's important, so this is Gracie's story.
She was found by a sheriff's deputy near a trailer park when she was a puppy. She came into the city pound during a time when it was being investigated for neglect of the animals, while volunteers from SCAA were working hard to help the pets in the old pound and get a new shelter built.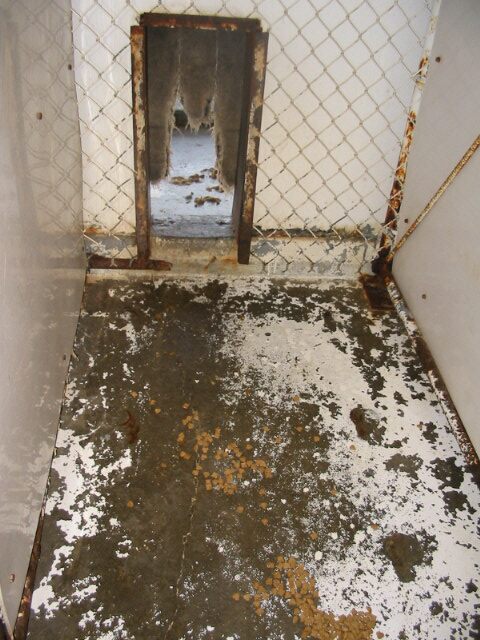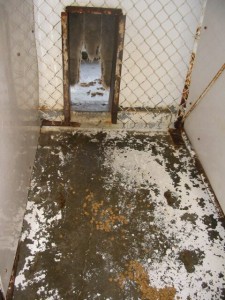 The old pound was a small concrete building with seven kennels, and inside/outside "runs" that were only 3 feet by 4 feet in size. The building was old, with inadequate ventilation and no drainage. It was too hot in the summer and too cold in the winter.
Eventually someone new was hired to care for the animals, and SCAA volunteers were able to make many improvements over the years, but it was still known locally as a "hell hole."
All that finally changed when SCAA opened a brand new shelter for our community's animals last July, and brought all the animals, including Gracie, over there. This is how Kate Turner from SCAA described that day:
When Gracie moved to the shelter (she rode on the float in the parade from the pound to the shelter) and crawled into her Kuranda bed, I cried. It was the first time in her life she didn't have to lay on filthy concrete ( in her own waste). She laid on that soft bed constantly unless Kim or Dawn was walking her or putting her in an outside pen for fresh air.
I look at my beloved Gracie now, and see her lounging on her special orthopedic beds and wrestling with best friend Shakira, our Golden Retriever, and like Kate, I find myself crying.
Friends, I'll be honest with you: This dog is such a special gift to me. I love all my pets, but with her it's, like the coach used to say on Mad TV, "a whole 'nother level!"
My gratitude to the people who do the hard work for the animals in our community, and all over the country, is endless. And I've never been so glad of anything in my life as to know that Teresa and I helped get the new shelter built through our donations and sponsorships, and continue to sponsor adoption and other programs there, too. Talk about a warm feeling!
If you have a pound like this in your area, lend a hand, or donate some money, to the animals there. They need you.
Excuse me, I have to go see if Gracie needs anything!
Photos: Gracie and me on "gotcha day," and one of the runs at the old city pound, before Second Chance Animal Adoption volunteers were allowed to step in, and a new animal care employee hired. There are much worse photos, but I thought this one was bad enough.