Do you love horses? I do, and so does Victoria Rogelin. However, to her lasting sorrow, she is financially unable to keep her three special needs horses, who she rescued and has cared for and loved, any longer.
She's received help for one of them, but is trying to find a new home for the other two.
The first is Mojo, who she describes as "a big, beautiful quarter horse, a real character, and wonderful to be around. He was given up to me three years ago, according to his past owner, he had a serious suspensory injury, so she could not continue to show him in dressage; Mojo would make a wonderful pasture pal or pet."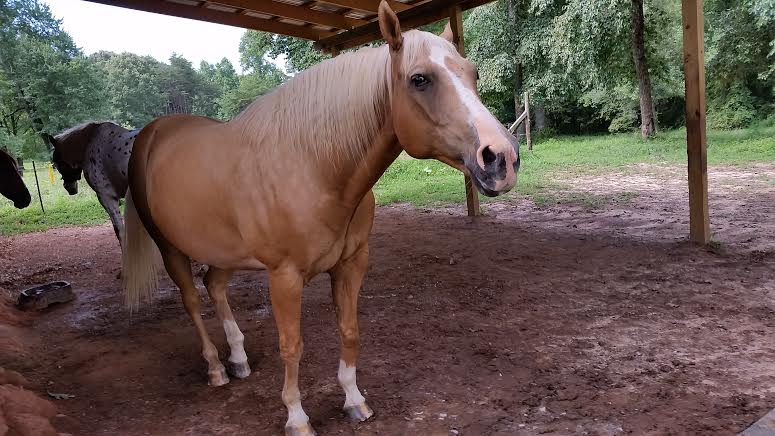 She also needs to find a new home for Romeo, "a handsome Appaloosa, 16 hands, blind, and truly a remarkable horse. He has no problem getting around on the 25 acres here."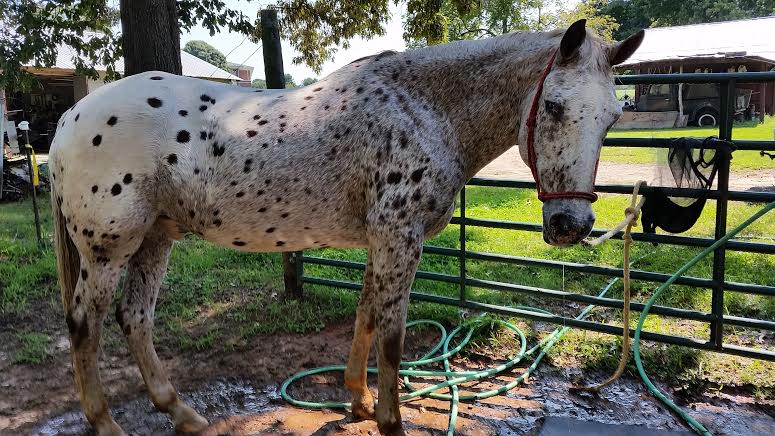 She describes them as very easy to work around and in good health, and says the've had regular hoof trims and rotational worming, clear coggins, and are UTD on shots.
I hate seeing these beautiful animals, who have so much life and love left in them, face the unknown. Please, if you can assist Victoria in finding a good outcome, contact her at nherug@gmail.com!