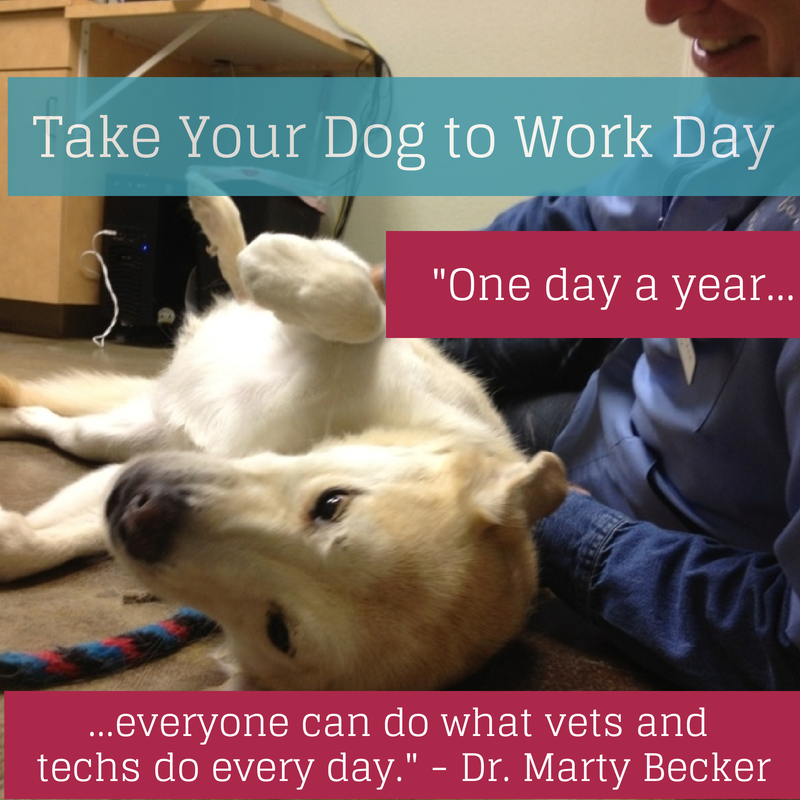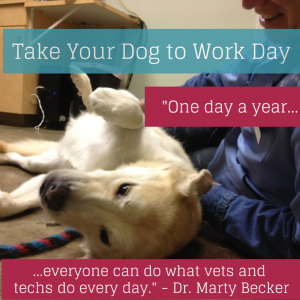 If you're lucky enough to work at a veterinary practice, animal shelter, or other business where pets are present all the time,  you probably don't need the "dog fix" people in less animal-centric professions get every year on "Take Your Dog to Work Day."
Certainly not every dog is "workplace-ready," and many workplaces aren't suitable for pets even if management is otherwise dog-friendly. But if your dog likes to go on outings and gets along well with people and other dogs, this could turn out to be his favorite day of the year!
While I get my "fix" from my clients' pets when I'm at the vet hospital, at home, my dogs are always beside me when I work in my office. That means we have the best of both worlds!
How about you? Are you taking your dogs to work today? Why or why not?