I experienced some new technology that really helps pets yesterday.
Annie, a 10-year-old German Wirehaired Pointer, came into Lakewood Animal Hospital  with a slab fracture of the left upper carnassial tooth.
After the extraction, we used the Erchonia laser to dramatically reduce the swelling of the gum tissue.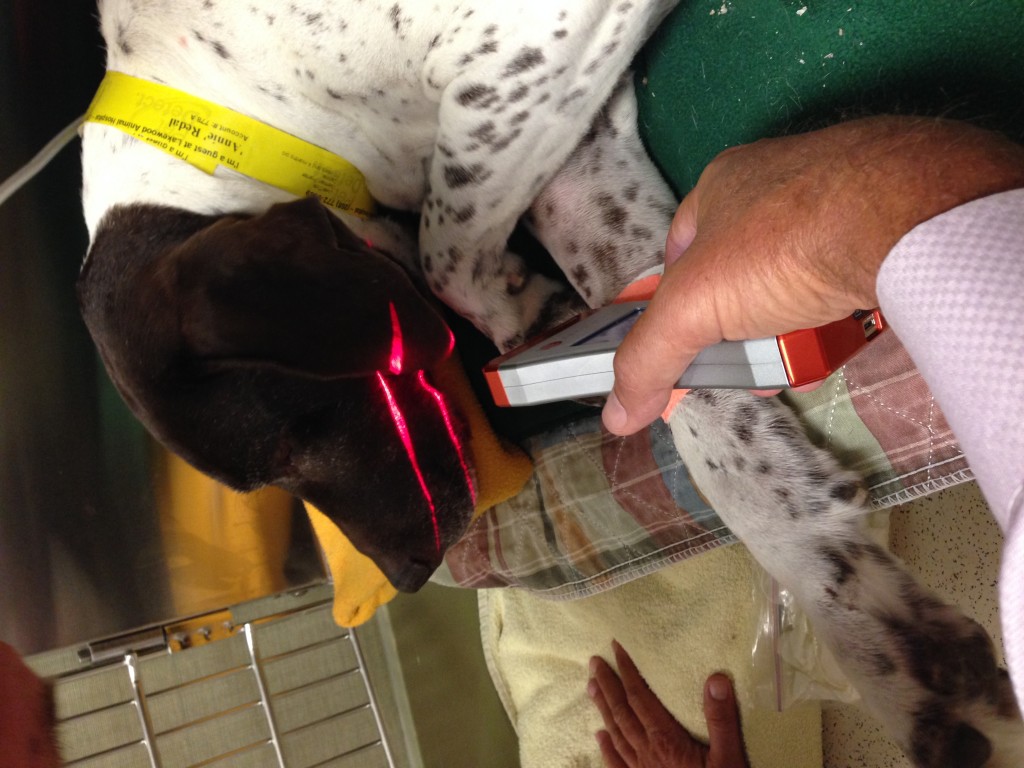 This photo was taken 30 minutes post-op after a one-hour upper carnassial tooth extraction. We did a two minute Erchonia Class II laser therapy. Notice how little inflammation and swelling there is.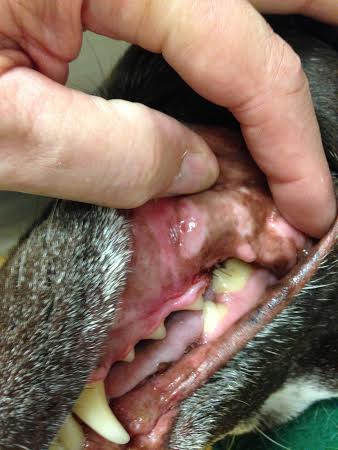 We also used the laser on Buddy, a 9-year-old black Poodle with severe neck pain. Buddy had 75 percent improvement in pain and mobility after one 5 minute treatment. Makes me want to try it on myself1